Ask your server for today's featured selection
Basket of Baguette Slices
Served with European butter and french sea salt
Petite Macaroni au Fromage
(Macaroni & Cheese) baked with our special Butter Crumb Topping
Fresh Spinach, Wild Mushrooms, Roasted Red Peppers, Goat & Jack Cheeses grilled in a Tortilla. Served with Salsa
Served with Flatbread Crackers and Apple Slices
Six Snails in the Shell with Bread
One Housemade Cake with a delicious blend of Shrimp, Crab, Salmon and Lobster. Served with Remoulade Sauce
Mediterranean Veggie Flatbread Pizza
Our special blend of Artichoke Hearts, Roasted Peppers, Black Olives, Sun-Dried Tomato, Goat Cheese and Pesto on Grilled Flatbread
Our version of the famous department store recipe with Iceberg Lettuce, Julienne Ham, Turkey, Swiss, Sweet Gherkins, Green Olives with special Maurice Dressing. Chopped and tossed upon request.
Hearts of Romaine, Parmesan Cheese and Croutons. With creamy Caesar Dressing. Choose to order as a side, or with chicken or salmon.
Field Greens, Grape Cherry Tomatoes, Parmesan Kalamata Olives, Sweety Peppers, Cannellini Beans & Purple Onions with Herb Vinaigrette. Order as a side, with chicken or with salmon.
Housemade Macaroni au Fromage
(Macaroni & Cheese) Cavatappi "Corkscrew" Pasta tossed with Our Five Cheese blend and baked with Our Special Butter Crumb Topping
(Vegetarian / Vegan on Request.) Angel Hair Pasta, Fresh Spinach, Our Mediterranean Blend of Artichoke Hearts, Roasted Peppers, Sun-Dried Tomatoes, Kalamata Olives, Scallions, Olive Oil, Herbs & Goat Cheese. Add chicken or salmon.
Two Housemade Cakes with a delicious blend of Shrimp, Crab, Salmon and Lobster. Served with Remoulade Sauce
Coated in Seasoned Panko Bread Crumbs & Dijon glazed, baked on a Cedar Plank. Served with Redskins and Vegetables
Sauteéd Chicken Breasts with Artichoke Hearts and a Lemon Caper Beurre Blanc. Served with Hericot Verts & Heirloom Grains
a bistro favorite! Three crêpes per order, served with haricot vert
Three House Favorites. One Chicken & Asparagus Crêpe, One Steak & wild Mushroom Crêpe, and one Crêpes de Mer with their accompanying sauces
Two Crêpes filled with a blend of Salmon, Crab and Shrimp combined with Spinach and Cheese, topped with Sherry Cream Sauce
Chicken & Asparagus Crêpes
Two Crêpes filled with tender chunks of Chicken, Asparagus and Parmesan Cheese with just the right amount of herbs. Topped with Hollandaise Sauce
Steak & Wild Mushroom Crêpes
Two Crêpes filled with a blend of Forest Mushrooms, Cheese and seasoned Tenderloin Topped with a rich Pinot Noir Demi Glace and Scallions
Ask for our complete wine and drink lists
kitchen kudos $5 tip. send a little love to the kitchen!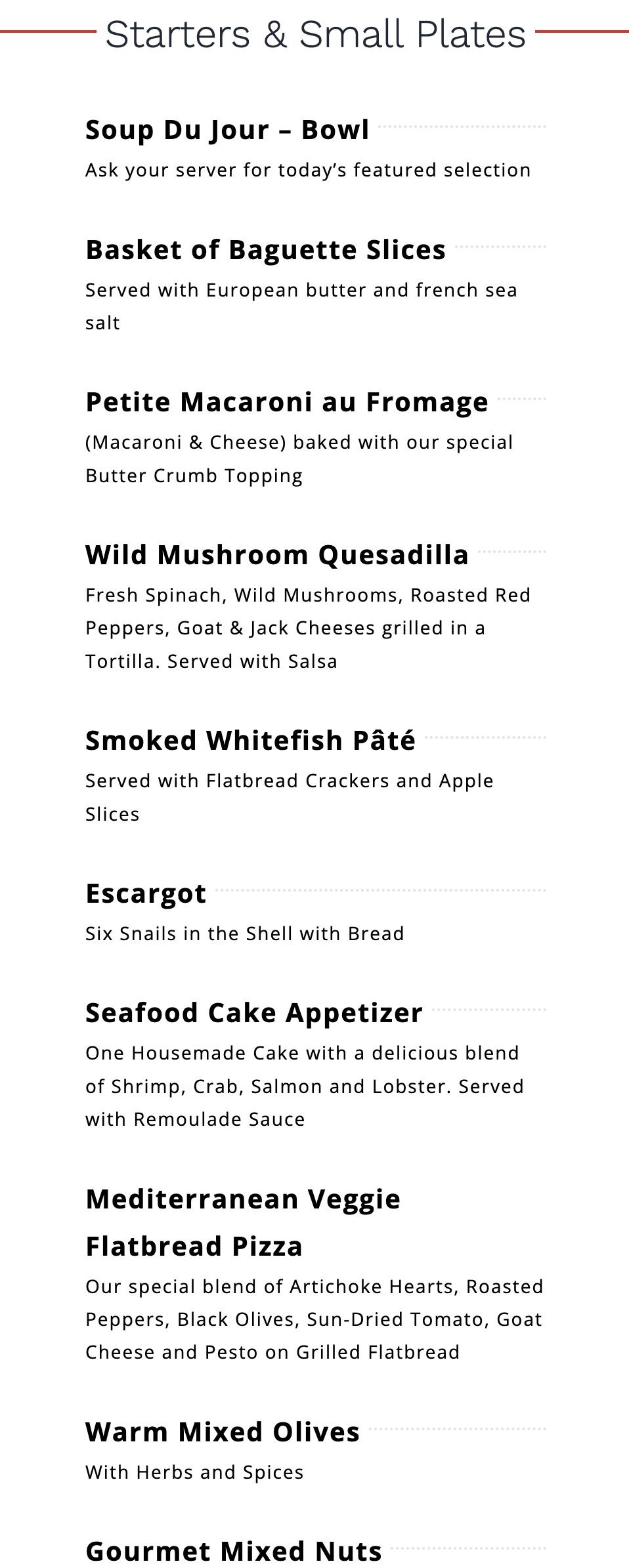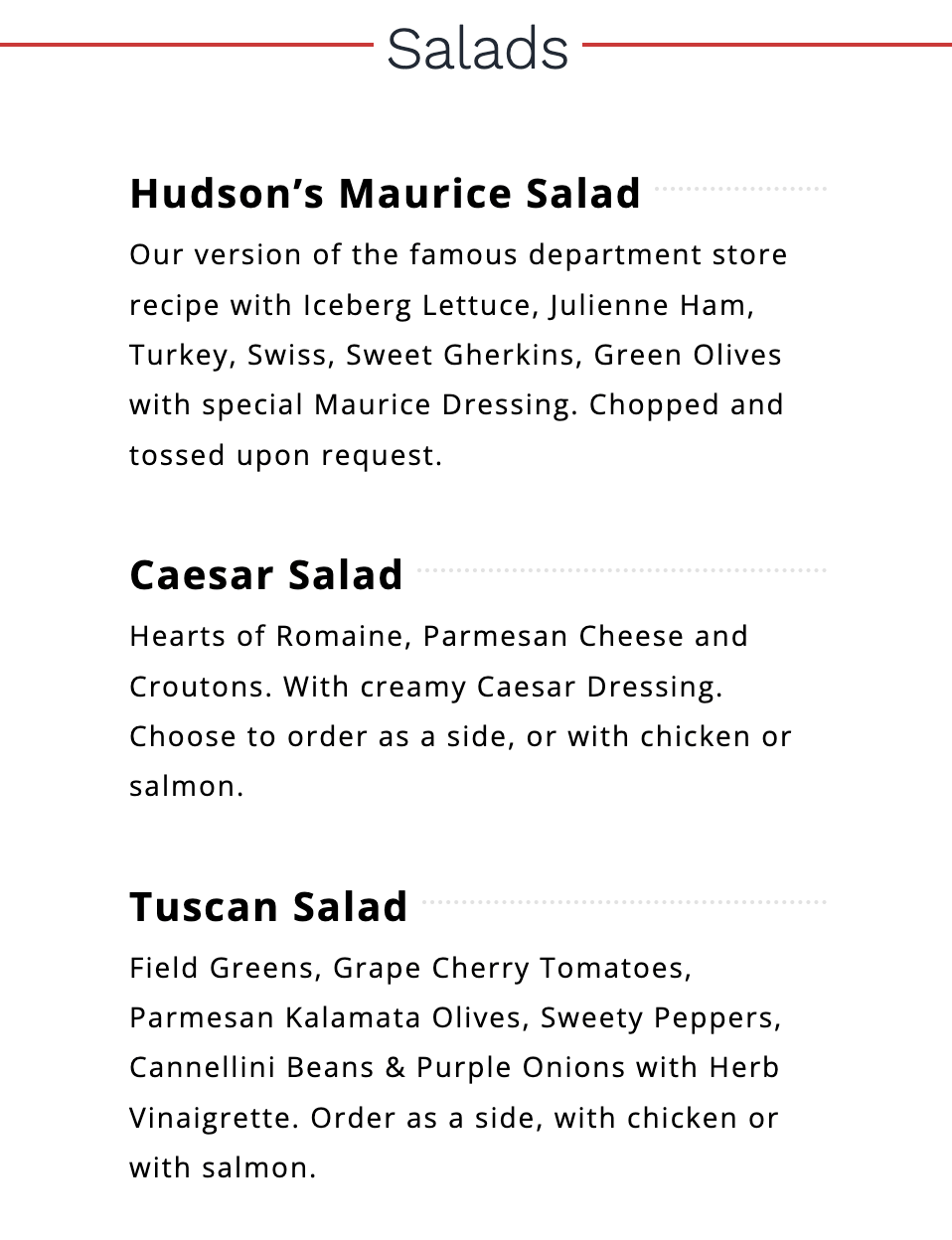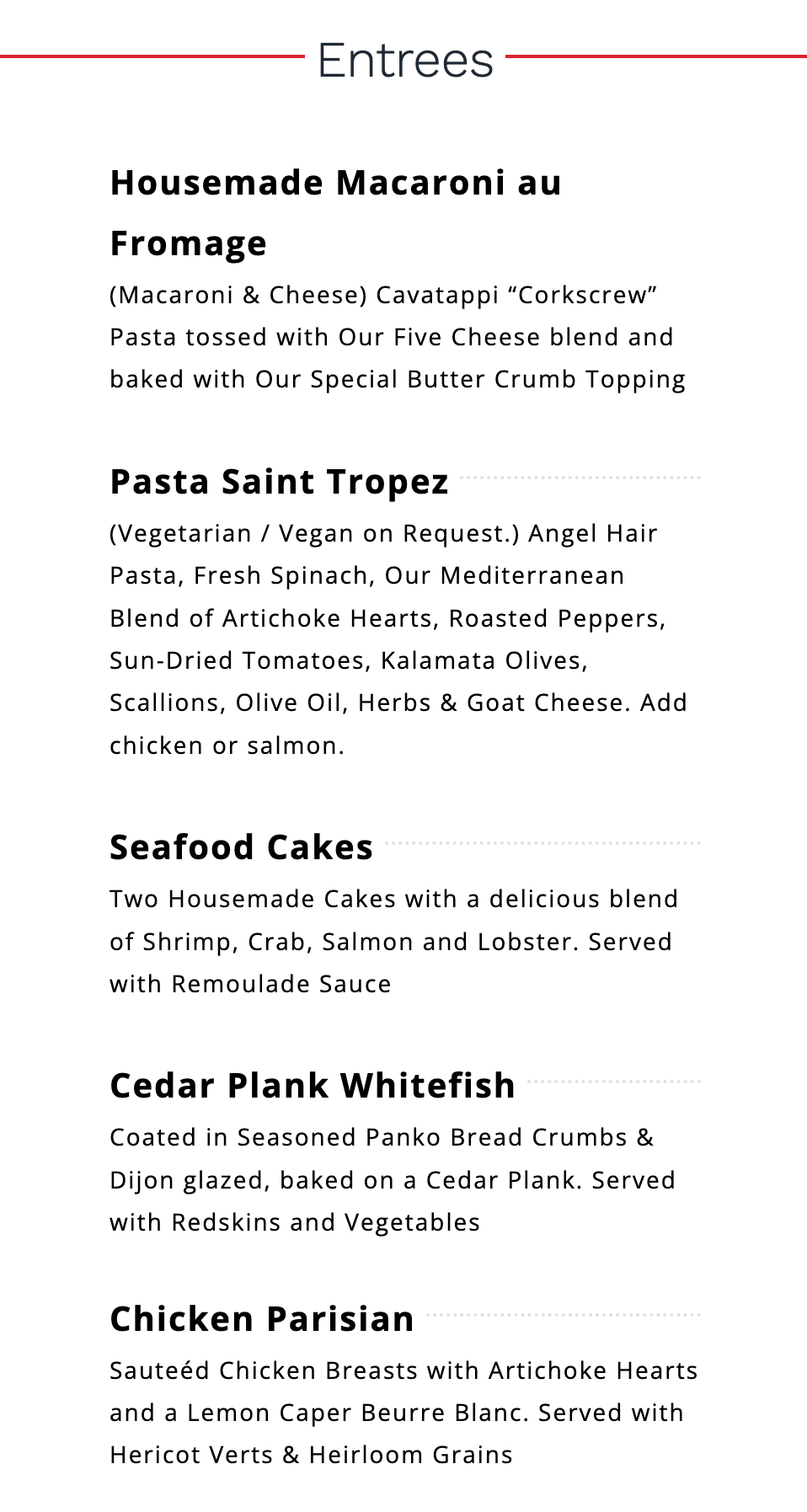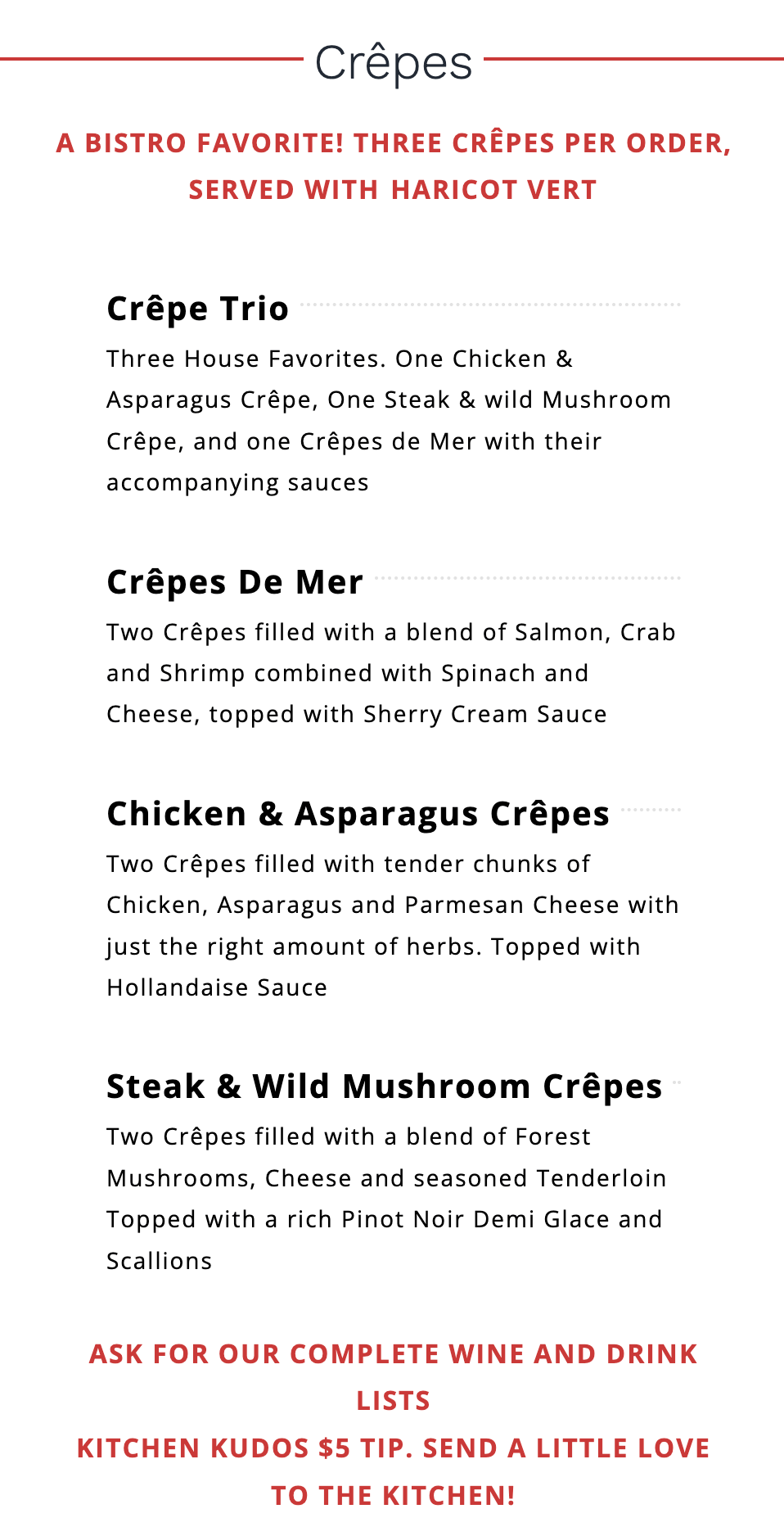 Water will be served upon request only. We launder & clean with earth-friendly chemicals. We use minimal packaging whenever possible. We recycle. Victoria's proudly uses local, sustainably grown vegetables, proteins & other ingredients whenever possible.